Welcome and nice to meet you!
VOVO solutions, your Office 365 digital partner
We are digital agency providing consulting and development services on Office 365 and SharePoint. We build intranets, create public facing CMS portals on SharePoint online (modern, classic) and on premise.
Our clients include McCain - world leading foods company and Intertrust - worldwide finance consulting company.
Portfolio
McCain Foods
We have developed 50+ public facing CMS and intranet SharePoint site templates, SharePoint on premise and online.
Intertrust
Created intranet and secured documents digital workspace, SharePoint online
Titanium Capital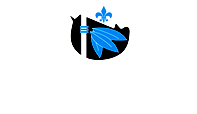 IT consulting services
Therapy Box
Predictable mobile app for people with speech disabilities, gaze recognition